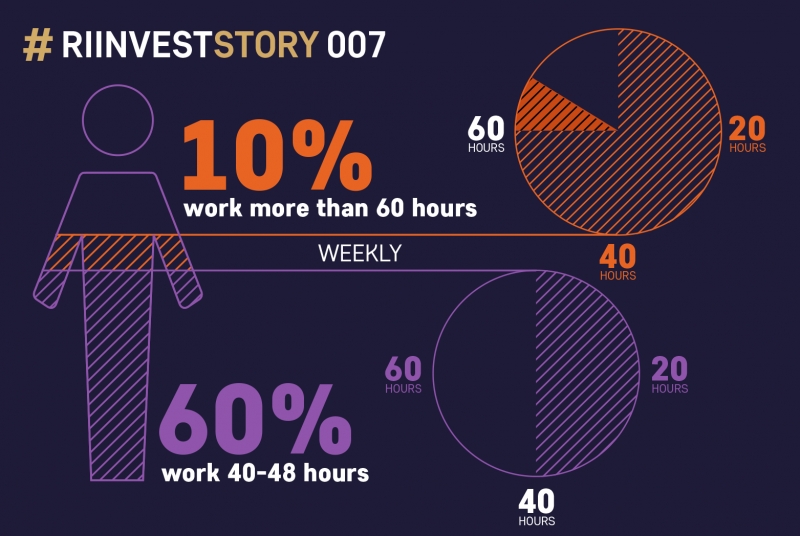 #Riinveststory007
How many hours do Kosovars work in a week?
The first time workers rose to May Day protest in attempts to improve the working conditions was in 1860, with the main aim of securing an 8-hour workday. Working conditions were severe and it was quite common to work 10 to 16 hour days in unsafe conditions. Death and injury were commonplace at many work places.
Albeit working conditions have improved significantly since then; the increased dynamics of work and an ever changing economy, have led to an increasing trend in working hours, with the share of people working more than 48 hours weekly in Kosovo as well, showing an increasing trend. According to Kosovo Agency of Statistics, 60 percent of the employed work on average 40 to 48 hours weekly. What is more, 10 percent work 60 or more hours weekly.
In view of this year's International Workers' Day, this Riinvest story gives an insight of some findings from the recent survey with working women across Kosovo. While men tend to work longer hours than women, in Kosovo, namely, 30 percent of men work more than 48 hours weekly; Riinvest survey shows that women work, on average, 6 days a week (that is equivalent to a 48 hour workweek). This average is impacted by the number of working days for women in the private sector especially, where women work 6 days a week, compared to the public sector, where women work on average 5 days a week.
Adding the compensation averages in these sectors to the analysis, it shows that women in the private sector work, on average, one day longer weekly, that is 20 percent more than women employed in the public sector, while being paid on average 26 percent less.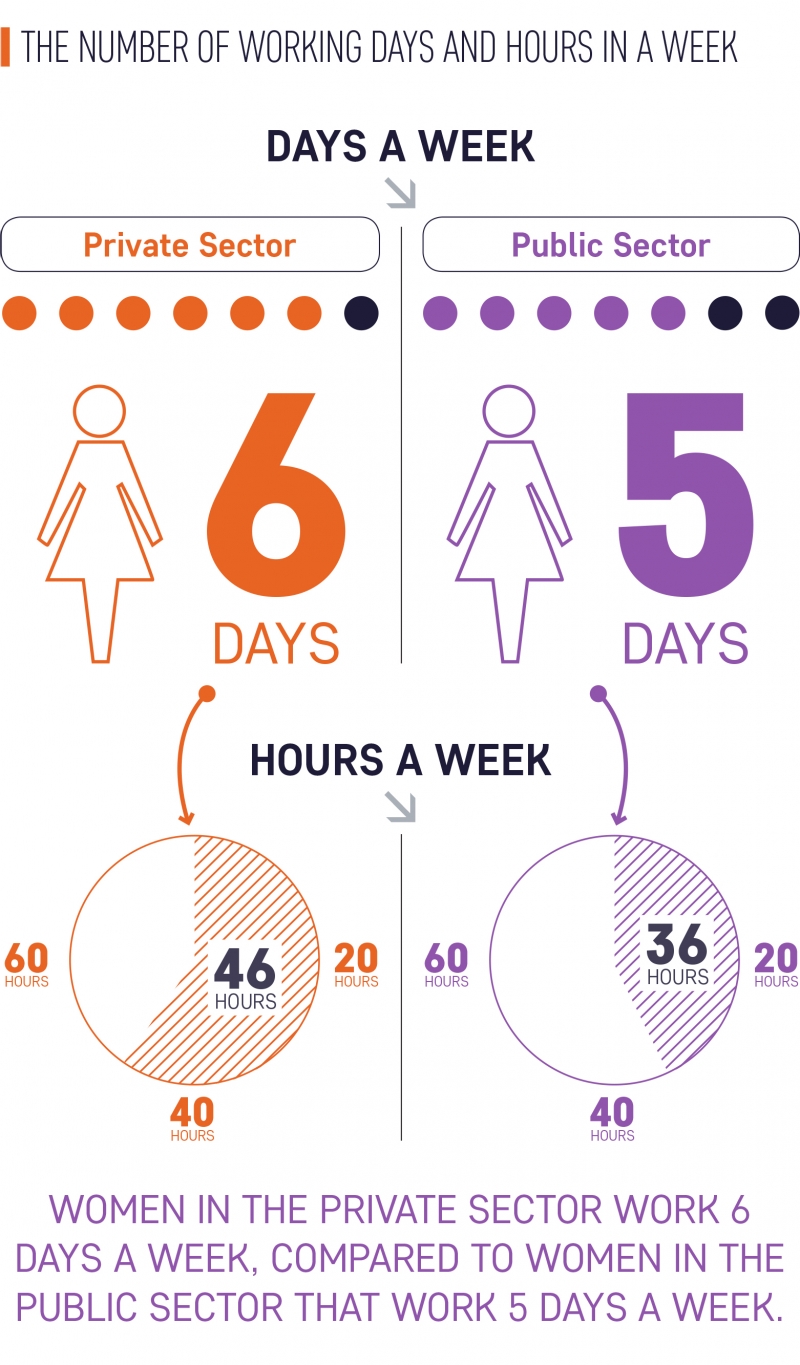 Beside, the average 7 hours and 30 minutes working in paid work, women spend an additional 3 hours on care and household work which is unpaid. Thus, on average, women spend 10 hours and 30 minutes working, in what is known as double shift.