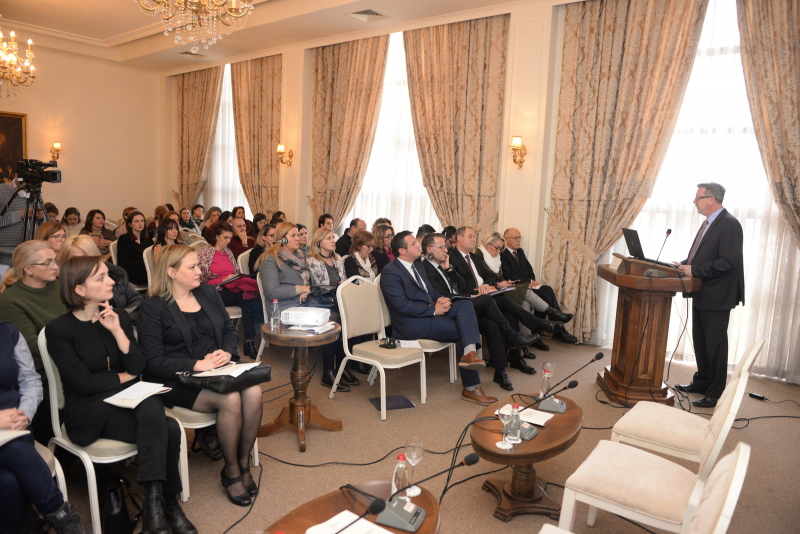 Women's Economic Forum
"National Agenda of Women's Economic Empowerment" published
In the presence of government officials and various organizations, the "Women's Economic Forum" published the "National Agenda of Women's Economic Empowerment." This event also marked the conclusion of the project "Women's Economic Forum", a project supported by USAID, through ATRC, and implemented by Riinvest Institute.
The event was announced open by Alban Hashani - Executive Director at Riinvest Institute.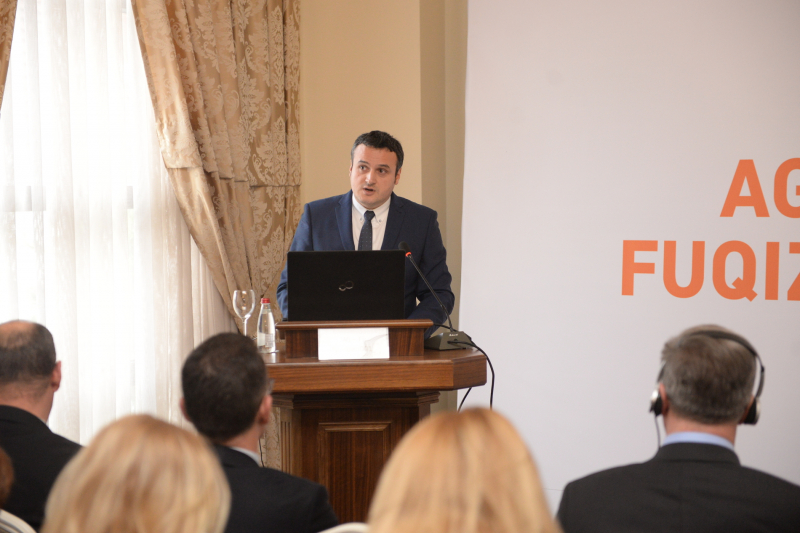 In his introductory speech, Hashani stated that seeing that the position of women in the economy is not proportional, Riinvest Institute has been committed to establish the "Women's Economic Forum", and thanked USAID and ATRC for their support. Further, Mr. Hashani added that the "Women's Economic Forum" is now a member of the National Council for Economic Development, where gives recommendations for various policies. Among others, Hashani stated that drafting and publishing the National Agenda of Women's Economic Empowerment is a very important product of the Forum.
James Hope - USAID Mission Director for Kosovo, stated to be extremely happy for the large presence and interest of government officials, non-governmental organizations, media sector, Riinvest Institute and ATRC as a project partner.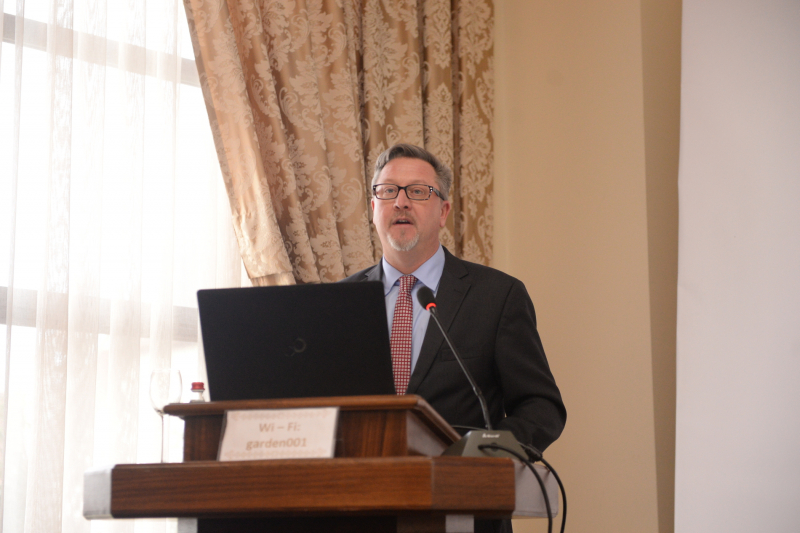 According to Mr. Hope, the issue of women in the economy is an urgent one for the present and the future of Kosovo, where according to him women in Kosovo face unemployment over 40%, and less than 15% of them own property. Also according to Mr. Hope, the fact that this potential remains untapped is of great concern. Economic exclusion makes it impossible for women who are victims of domestic violence to seek alternative ways of working and living, pushing them to live that way, Hope said. According to him, it is extremely important that the Forum has managed to have a seat in the National Council for Economic Development, and have power to influence government policies. Another very important point according to Mr. Hope, are the recommendations and changes that the agenda envisions on the legislative side, in areas such as work, procurement, public finances and others, which according to Mr. Hope are very important as they improve women's access to child care, equal rights, education, vocational training and other. In the end, Mr. Hope stated that he is very proud that USAID supports such an extremely ambitious and a project that leads to positive change.
Meanwhile Dita Dobranja – Researcher at Riinvest Institute, presented the four positioning documents of the Forum, "Parental and Parental Leave", "Childcare Support Infrastructure", "Skills and Vocational Training", and "Entrepreneurship of Women", arising from field research and fieldwork of Forum member organizations.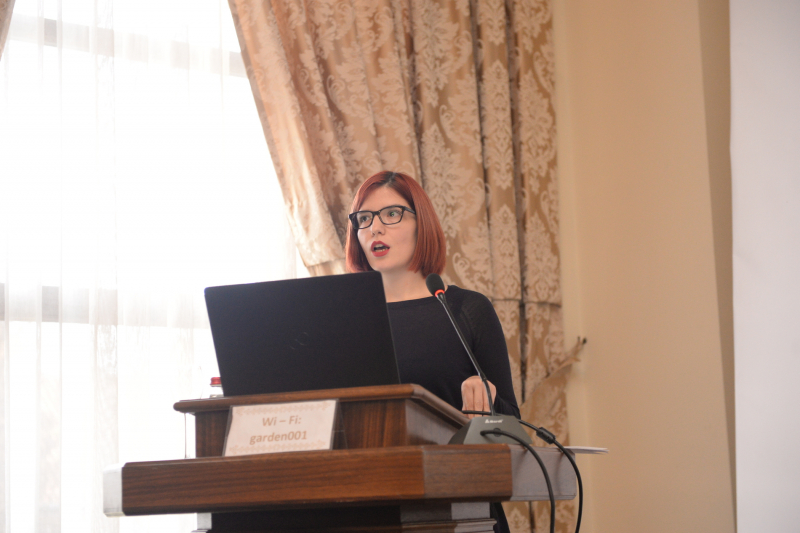 Concerning the "Birth and Parental Leave" point, Dobranja stated that equality between women and men in the labor market should aim at providing equal opportunities for women and men. Also, according to the recommendations presented by Dobranja, the permit should include the inclusion of both mothers and fathers through birth, paternity and parental leave. As far as care infrastructure is concerned, Dobranja presented five possible investment models, which would enhance childcare opportunities, from various donors such as municipalities, businesses and others. Model 1. foresees "Expanding State-Financed Public Care", Model 2 foresees "Public-Private Partnerships", Model 3. "Encouraging private co-financing of childcare", Model 4. "Expanding Centers of Community-Based Child Care ", and Model 5." Child subsidies in private nurseries."
Meanwhile, regarding "Skills and Vocational Training", Dobranja stated that the combination of high unemployment and constant concentration in sectors with no increase in employment is an important indicator for improving the situation of women in the Kosovo economy. Regarding "Women's Entrepreneurship", Dobranja stated that steps to improve the position of women should be based on an all-inclusive approach, encouraging the reduction of administrative and tax barriers.
Meanwhile, the discussion with panelists was moderated by Iliriana Gashi, director of the organization "Women for Women Kosovo", who invited Mr. Cerkin Dukolli, Deputy Minister of Labor and Welfare for a speech.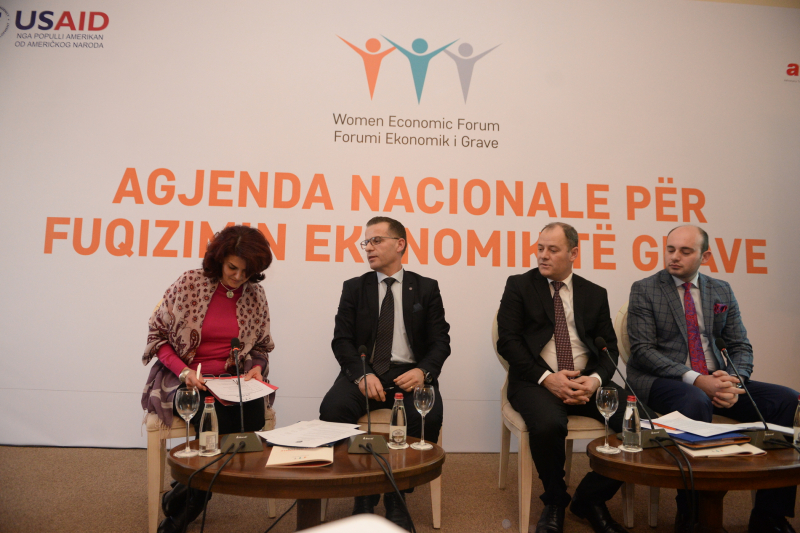 Mr. Dukolli stated that the Ministry of Labor and Welfare will continue their work by drafting the new labor law, where all stakeholders will give their contribution. The new law according to him will be ready and will be sent to the Kosovo General Assembly in the next year, a law which according to Mr. Dukolli will strengthen the position of women in the economy.
Arbër Geci, Deputy Minister of Education Science and Technology, stated that Kosovo government institutions have a lot of work to do with the economic empowerment of women, and according to him the agenda published today by Riinvest Institute is an extraordinary help for the government of Kosovo. Kosovo. According to Mr. Geci, vocational training schools should be used to help women have a job in line with the labor market, and mentioned the scholarships that will be available to women.
Meanwhile, Faton Thaçi, Minister of Trade and Industry, cited the government projects and policies that this ministry has undertaken for the economic empowerment of women, mentioning subsidies for businesses, providing business advice, organizing fairs. Mr. Thaci also stated that in 2018, the Ministry of Trade and Industry will allocate grants and subsidies to businesses.
After the open discussion with participants, the event was closed by Ms. Iliriana Gashi.