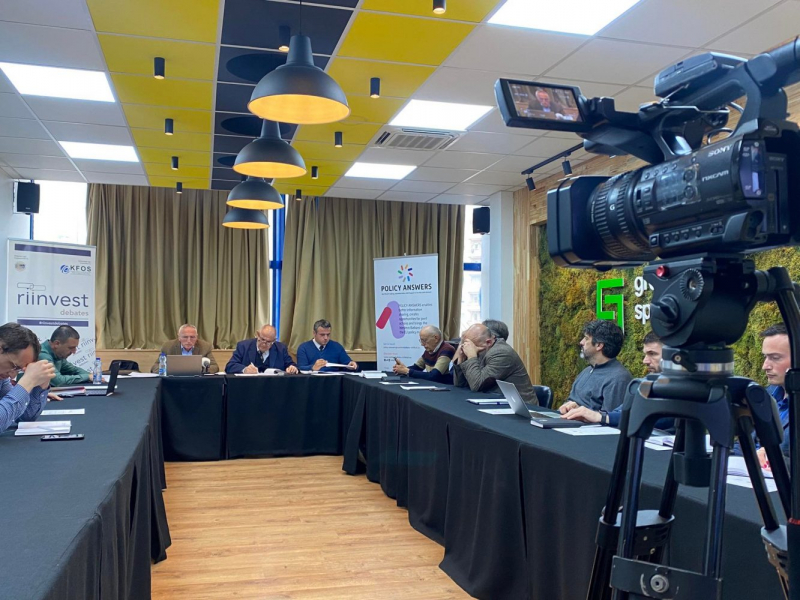 RIINVEST PROVIDING INPUTS FOR NATIONAL RESEARCH PROGRAMME IN KOSOVO
Participants from the research community and other stakeholders welcomed the publication of the Draft National Research Program prepared by the National Science Council 2023-2028. This activity was developed within the framework of the implementation of the Program for building capacities and supporting the implementation of the "Policy Answers" project (Horizon Europe). The participants in the discussion found that the Program is complex and comprehensive, focused on raising absorptive capacities and improving the environment for more meaningful engagement of the community and research institutions. Likewise, the document is expected to contribute to the quantitative and qualitative growth of research and innovation results in Kosovo.
In an engaged discussion (after the introductory remarks of Dr. I. Berisha, member of the Policy Answers project team, Gresa Latifi from the TUM University in Munich and Pëllumb Çollaku) the participants in the debate committed themselves to the advancement of this document in certain parts, especially in a clearer definition of the results expected from the research activities in the fields and programs that are expected to be intervened. A greater selectivity in terms of intervention areas was also requested in order to create a critical mass of funds that ensures the achievement of the objectives. Among other things, it was suggested that instead of the creation of new administrative bodies, the building of capacities in existing universities and research centers and the reduction of administration should be favored. It was also requested that the aspects of economic convergence with the EU, regional cooperation, resources and factors of economic growth be given the necessary space for financing.
The Riinvest Institute will send a detailed report regarding this debate to NSC and MEST. It is worth noting that this discussion aroused interest and was also broadcasted live via Facebook.