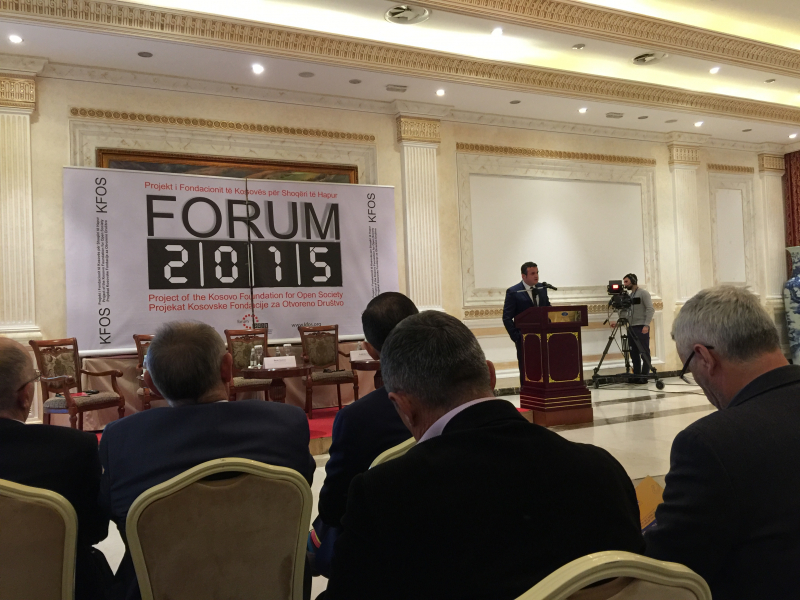 Forum 2015
Riinvest presents reports "Answers to challenges of economic growth" and "Therapy for health sector"
Riinvest Institute presented the findings from the study reports "Answers to challenges of economic growth" and "Urgent therapy for health sector", during the roundtable event "Issues that halt development in Kosovo", part of the project "Forum 2015", organized by Kosovo Foundation for Open Society (KFOS).
The findings of the reports prepared from Riinvest Institute's researchers, were presented by Riinvest Institute's executive director Mr. Alban Hashani. According to Mr. Hashani, economic situation in Kosovo, continues to function at large disproportional numbers, with a special emphasis on high unemployment number, with the lowest GDP on the region, and the highest trade deficit. According to Mr. Hashani, the actual economic model is based on demand, and as such doesn't manage to generate jobs, and as a result the number of demands for migration, and number of people on social welfare increases. Also, Mr Hashani mentioned the continues decline of Foreign Direct Investments since 2007. According to the stats presented by him, in the last year FDI made only 3.6% of GDP, and the majority of them were oriented in the sector of real estate, and as such they cannot have a positive effect in the trade balance. Another economic challenge that was mentioned by Mr. Hashani are bank loans, where according to him loan activity marked an increase in the trade industry, but not also in productivity. In the end, Mr. Hashani recommended that economic policies should be oriented towards an economic model based on supply that aims to empower the production potential of local producers, and the growth of exports.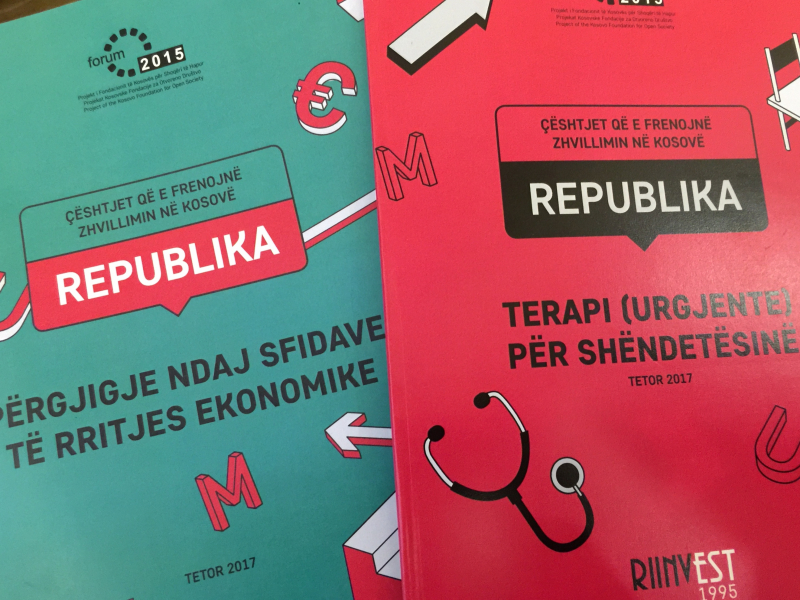 Meanwhile, regarding the conditions in the health sector, Mr. Hashani pointed out that the health sector is characterized by huge problems. According to the findings in the report "Urgent therapy for health sector" presented by Mr. Hashasni, health sector is characterized with unsatisfactory level of services offered and with a high level of corruption. Mr. Hashani mentioned 5 main problems that were identified in the report. A limited budget and sources of financing for the health sector was mentioned as one of the key problems. Non-functioning of the health information system; lack of health insurance; lack of implementation of health protocol guidelines; and inadequate management, lack of transparency in management and politicization of management; have been assessed as the main problems of the health sector.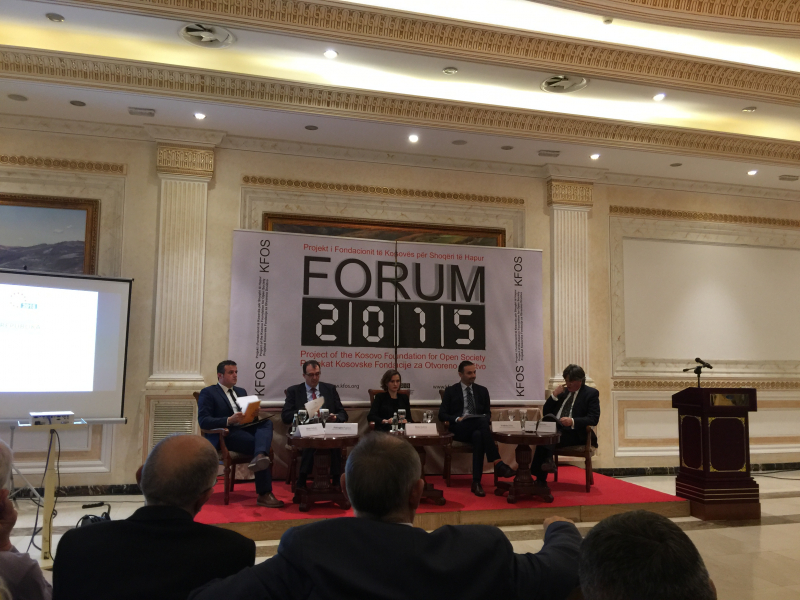 The roundtable event was closed with a discussion.